February 2004. The Women's Rights Center in Karbala. I am showing the ladies a picture of my family. Fern Holland, far right and Salwa Oumashi, second from right, pointing to the picture, were killed in Iraq in March 2004.
January 2004. I am translating the Spanish spoken by the Iraqi policeman to my right into English for Bob Zangas, seated to my left. Bob was killed in Iraq in March 2004.
Colonel Larry West (R) and I at Camp Commando, Kuwait, April 2003.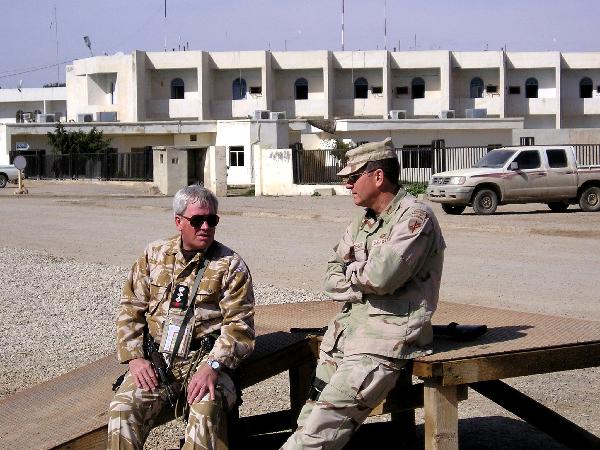 Colonel Bede Strong and I on the banks of the Tigris River in Al Kut, Iraq, February 2004.

MICHAEL WHITEHEAD, Author & Writer
Web Design: Sara Whitehead
Technical Consultant: Lindsey Whitehead